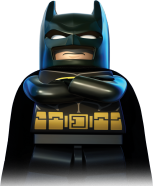 Digital Product Manager
I build and manage profitable digital products for exceptional customer experiences
Neill Adamson

March 10, 1971

Cape Town

South Africa

+27 83 556 3455
Employment
Education
1994

-

1994

Graduated with a 1st class pass of 79%, having achieved 1st place in the annual software development assignment and 3rd place for a thesis on Business Process Re-engineering.

1990

-

1993

Received 1st-class pass for Information Systems throughout the undergraduate degree. Achieved 1st place finish for final year software development project.

1984

-

1989

Completed passes in A-level for Accountancy, Economics, Advanced Mathmatics.
General Skills
Commercially minded

Strategic thinking

Pragmatic, analytical thinking

Detail-oriented

Bias for action and teamwork

Strong project-ownership

Thorough understanding of technology

Strong written and oral communication

Works well under ambiguity & pressure

Curiosity & desire to learn
Product Management Skills
Market & product research

Mobile design patterns (iOS, Android, WinPho 8)

Business modelling

Product design & prototyping

Product monetisation

Customer acquisition & retention

Social network integration

User-centred research & design

Data-driven analysis (Google Analytics, Hadoop)

Opportunity awareness

Advanced use of prototype & wire-frame tools
Project Management Skills
Delivery focussed

Agile & scrum coaching

Collaborative problem-solving

Proactive, self-motivating

Diplomacy, influencing & negotiating

Identify & manage risks

High integrity & accountability

Expert use of project management software
Business Analysis Skills
Conceptual modelling

User-requirement definition

Process analysis, redesign & improvement

System analysis, selection & implementation

Expert use of business modelling software

Advanced use of frameworks (ARIS, RUP, UML)

Customer-oriented

Champion for change
General Management Skills
Business & financial accumen

Effective decision-making

Foresight & strategic awareness

Planning & time management

Risk management

Team development & coaching

Relationship building
Technical Skills
iOS, Android, WinPho 8 design patterns

iOS, Android, WinPho 8 user guidelines

Content Management Systems (CMS)

Social networks (Twitter, Mxit, Facebook, Mig33, Mocospace)

MS T-SQL 2012

Wordpress, MySQL, Php

MS Office (Project, Word, Excel, Powerpoint, Visio, Visual Basic)

New technology (Rails, Hadoop, Node.js)
Contact info
Bergvliet, 7945, Cape Town, Western Cape, South Africa


Email: neill@adamson.co.za
Phone: +27 83 556 3455
Website: www.adamson.co.za
Hire me as your Digital Product Manager